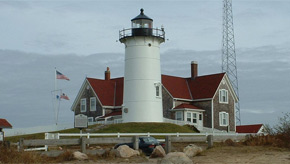 (masechoo´sits) , most populous of the New England states of the North East United States. It is bordered by New York (West), Vermont and New Hampshire (North), the Atlantic Ocean (East), and Rhode Island and Connecticut (South).
Area, 8,257 sq mi (21,386 sq km).
Pop. (2000) 6,349,097, a 5.5% increase since the 1990 census.
Capital and largest city, Boston.
Nickname, Bay State.
Motto, Ense Petit Placidam Sub Libertate Quietem [By the Sword We Seek Peace, But Peace Only under Liberty].
State bird, chickadee.
State flower, mayflower.
State tree, American elm. *
| | |
| --- | --- |
| Boston is the capital and largest city. Other important cities include Worcester , Springfield , Lowell , New Bedford , Cambridge , Brockton , Fall River , and Quincy . The state is famed for its historic points of interest, among them being those at Sturbridge, Concord, and Lexington; at three national historical parks Boston, Lowell, and Minute Man; and at eight national historic sitesAdams, Boston African American, Frederick Law Olmsted, John Fitzgerald Kennedy, Longfellow, Salem Maritime, Saugus Iron Works, and Springfield Armory (see National Parks and Monuments , table). Cultural attractions include the noted Tanglewood music festival (see Berkshire Festival ) and the many educational facilities of the state. | |
As a recreation and vacation land, Massachusetts has great stretches of seashore in the east and many lakes and streams in the wooded Berkshire Hills in the west. There are numerous state parks, forests, and beaches, and Cape Cod is the site of a national seashore.

Falmouth is the Cape's second largest town, well know for its warm beaches, (an average of 70 degrees in the summer!) traditional main street village with eclectic boutiques, trendy restaurants and historic Village Green. Its population at 2010 Census was 31,352 with five golf courses, 9 harbors (some of Cape Cod's best), 12 miles of public beaches, and 68 miles of coastline (more than any other town on Cape Cod). Home of the world-renowned Woods Hole Oceanographic Institute (WHOI), we're a 30 minute Ferry ride from Martha's Vineyard & Nantucket, a 25 minute drive from Hyannis, 50 minutes from Provincetown (take a whale watching boat trip), an hour from Providence, Rhode Island and an hour and fifteen minutes from Boston or Newport R.I. Falmouth is a unique getaway, vacation place, a haven for outdoor enthusiasts and leisure vacationers, off-the-beaten-path location and also a full-time, year round community.

Provincetown, on Cape Cod, and Rockport, on Cape Ann, are artist colonies;Marblehead is a noted yachting center.

For a while it looked as if the prospect of a $300 Million dollar film and television studio in Plymouth could disappear. After the company's initial focus- 300 acres near the Bourne border proved unfeasible for development due to legal issues over titles to the land, the status of "Hollywood East" became uncertain.
But last week, Plymouth Rock Studios announced it will be purchasing the Waverly Oaks Golf Club off Route 3 (Exit 3) for its planned 14 sound stages, back lots, hotel and office build. Check it out at http://www.plymouthrockstudios.com.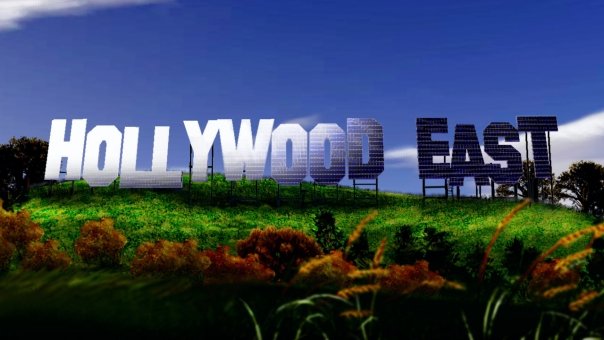 The project must still pass a rezoning vote this fall, but town residents and selectman have indicated a strong desire to see the so-called "Hollywood East" project come to town, where it promises to employ several thousand people over coming years and become a draw for a new, high-income industry.
The movie industry has been booming in Massachusetts since lawmakers approved tax incentives designed to lure filmmakers to the Massachusetts in 2006. This measure has brought $180 million dollars to Massachusetts in the last two years through 10 major motion pictures. The Falmouth Chamber of Commerce has established a small Film Production Task Force to explore opportunities to bring those dollars to Falmouth, particularly as an economic boost during the off-season.
High-technology research and development, finance, and trade are all prominent in the commonwealth's economy. The service sector, in which tourism is primary, now employs over one third of Massachusetts workers.



*Columbia Encyclopedia, Sixth Edition, Copyright (c) 2003.